News
Jan 11, 2003 Persuasion from Rock Records
Leslie's contract with UMG will be finished in a year's time, Rock intends to persuade Leslie to join them, since they know that Leslie is not getting on well with Chan Siu Bo.

Rock has also invited Leslie to perform in the coming April Rock 10 Year Anniversary concert that will be held in the Hong Kong Auditorium.

Leslie is currently busy recording new songs for UMG in order to finish his contract. From Rock's feedback, they said that they have good relationship with Leslie and hope that he will join them. It is said that Rock has offered very good condition to Leslie to perform in the concert and to join back.

When reporters asked UMG about this, they made no comment but said that Leslie is still recording songs for UMG.
Jan 18, 2003 RTHK 25th Top Ten Gold Songs Presentation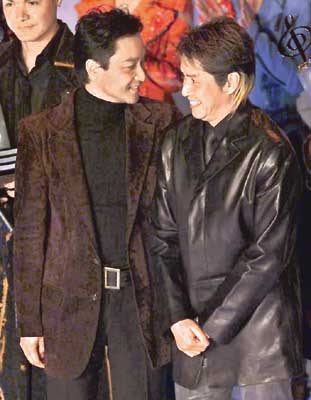 Leslie attended the RTHK 25th Top Ten Gold Songs Presentation last night to receive the award.
Remarks:
Leslie, I like your velvet jacket!
Jan 20, 2003 Special Performer in Twins MTV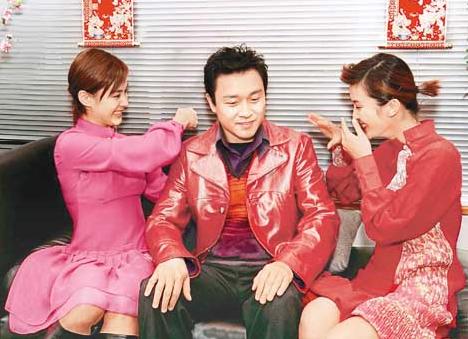 Leslie will be the special performer in Twins MTV.
Remarks:
HaHa! You look cute!!