News
Oct 6, 2002 'Cash' Prize Ceremony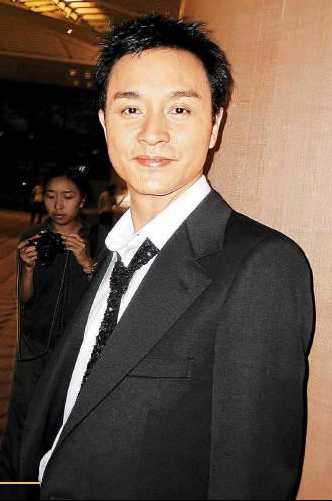 Leslie attended the 'Cash' musical prize ceremony as special guest to present one of the prizes.

Leslie entered the hall via the main entrance. He was in good mood and let reporters took photos of him. He sat in the first row and kept chatting with Hui Chi On most of the time. When Alan arrived, Leslie said hello to him and Alan immediately sat next to Leslie and started chatting with him.

Towards the end of the ceremony, Leslie left the place via another entrance. Although he refused to be interviewed by the reporters, his voice was clear and strong when he presented the prize.
Remarks:
Leslie, your tie looks cool!
Oct 11, 2002 Dunhill Open Ceremony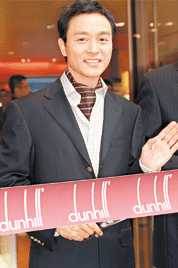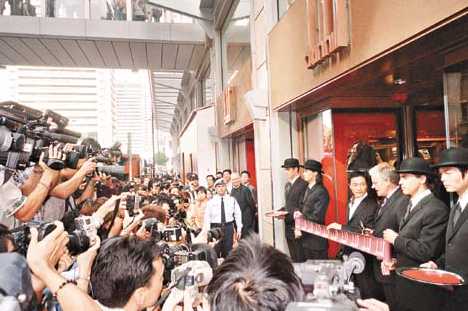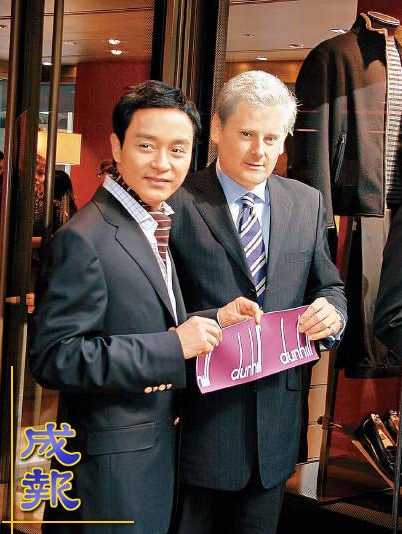 Leslie attended Dunhill shop opening ceremony in Prince Building in Central District yesterday afternoon 3:00pm. Although he stayed there for only about 20 minutes, already attracted many people surrounded the shop. Leslie was in good mood and quite friendly to the reporters.

After cutting the ribbon, Leslie walked around the shop for a short while. Reporters asked what he is doing at present, he said '... recording songs....' There were 10 body guards ensuring his safety when he left and headed towards Mandarin hotel for afternoon tea.
Remarks:
Leslie, I like your scarf! Comparatively speaking, I like this one more than the shiny tie. But of course, shiny tie is more suitable for evening occasions. You do have good taste!
Oct 13, 2002 Dunhill Party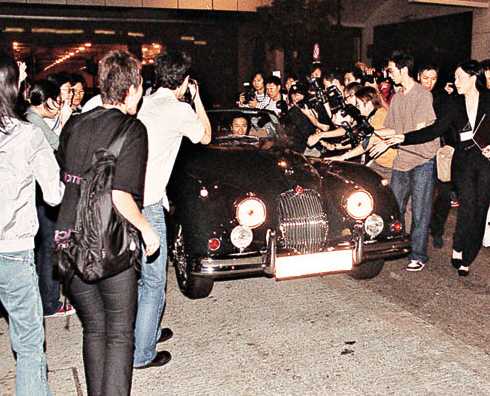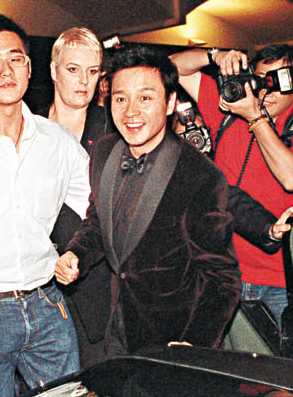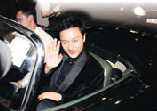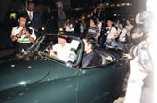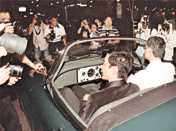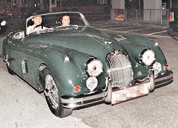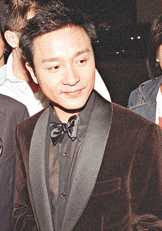 Leslie attended Dunhill dinner party on 11Oct evening. He arrived in a vintage car. When Leslie noticed the driver was driving in a reckless manner and nearly hit the reporters, he immediately made serious comments to the driver and said that he doesn't know him.
Remarks:
Leslie, your dinner jacket looks nice! Expensive material and design? Is that Dunhill? heehee... Nice colour match. I like that brand too! Cigarette case, lighter, pens etc....
The vintage car got style!! In UK, every so often, there is vintage car show, and that's one of my favourite hobby!