News
Mar 10, 2001 Leslie Cheung Passion Tour Autography (Japanese version)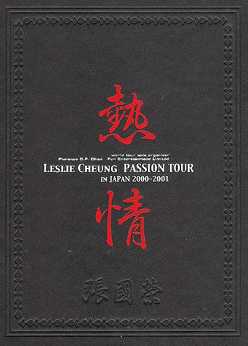 Leslie Cheung Passion Tour Autography (Japanese version) has got Leslie's signature at the bottom of the booklet.
Mar 11, 2001 Vote For Leslie's New Song 'Dream'
Please vote for Leslie's new song in the following site:
http://yulok.hkcyber.com/fashion

This song will be released in the new album in April 2001.
Mar 12, 2001 Trip to mainland China
from AppleDaily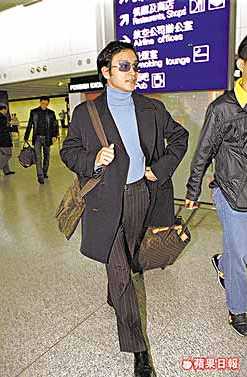 from The Sun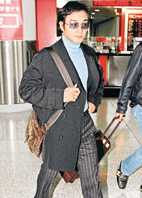 Leslie Cheung came back to Hong Kong from mainland China yesterday (March 12th)
Mar 12, 2001 'Dream' MTV (from Mingpao)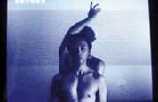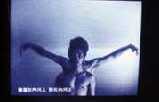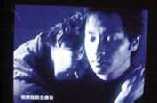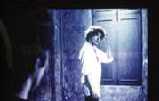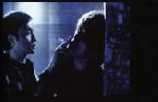 MTV for the new song 'Dream' will be released together with the new album. It will also be available in karaoke.
This MTV is directed by Leslie.
Mar 12, 2001 CRHK 903 Interview
March 12 - 16, CRHK 903, Vani will be interviewing Leslie between 13:00-15:00.
http://www2.881903.com/main/archive/html/prog000066_index.htm
Mar 13, 2001 Top Star in Korea (from The Sun)
After the recent World Tour Concert in Japan, as it has been well accepted, Leslie has become the top artist in Asia. A Korean film production company has offered Leslie 5 million Hong Kong dollars to be the main actor in the new film. As this offer is the highest comparing to any other artists, all major newspaper in Korea has published the news as headlines.
The new film is expected to start in June, Leslie will be acting as a Hong Kong policeman working together with the Korean police force to deal with the gangster activities between Hong Kong and Korea.
Leslie is interested in the film, and has already promised verbally. Contracts will be signed in April.
Leslie's agent, Florence Chan said many film producers have been contacting Leslie, however, final decision will be up to Leslie himself.
Mar 13, 2001 Concert -- No Additional Shows (from The Sun)
Through a telephone interview, Leslie said that there will be no additional shows in the coming April concert in Hong Kong.
Also, Leslie said that certain parts of the concert will be changed, however, he will not be changing his costumes, as JPG said those costumes are already perfect. He might put on some that he hasn't worn in the previous shows. The coming concert, he will focus mainly on singing and music.
Remarks:
Sounds good to me! Focus mainly on singing and music. I wish you will sing one song without any background music at all. I like to hear clearly your voice.nal decision will be up to Leslie himself.
Mar 15, 2001 Exposing The Truth!
from The Sun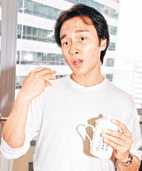 Through a radio station interview, Leslie said it was very pressurized during the period when people always compare him with Alan Tam.
Leslie also said in the past, singers knew the competition results two weeks before the actual prize ceremony. So, on the day of the ceremony, singers were only pretending to be surprised and happy when the results were announced
Leslie reviewed that these days are different, singers don't know the result until the last minute, got the feeling of playing the game of life and death. If one has to continue in that environment for two or three years, really has the risk of having cancer!!
Being a singer for some many years, Leslie finds himself very up-to-date. Sales of his albums is just as good and steady. His aim is to be as successful as David Bowie.
Remarks:
Leslie, you think that's pressurized?? That fact that singers only know the result in the last minute? emm... I think it's good fun! haha! Just joking. However, if that's pressurized, what about bank dealers/traders? They could lose everything at any time!! They have billions today does not mean they will still have it tomorrow!!
David Bowie? He is a very famous UK singer! Do you know his son's name? He's called Zowie Bowie! Cute name, isn't it?
Mar 15, 2001 Privacy (from The Sun)
The public media is very interested in Leslie's new house and has been taking photos on various occasions.
With regard to this, Leslie said he does not mind people taking photos of his house, however, at the end of the day, he does like to have privacy at home, so he will do whatever necessary to avoid intruders.
Mar 18, 2001 Another Site To Vote For The New Song
Please vote for Leslie's new song in the following site:
http://music1.sina.com.hk/music_vote.html
Mar 19, 2001 Vote For Leslie in TVB Site
Please vote for Leslie in the following site:
http://app.tvb.com/music/hotchart/dotcom.asp
Mar 21, 2001 MTV For New Song 'Dream'
MTV for the new song 'Dream can be viewed in the following site:
http://www.umg.com.hk
Remarks:
I have watched the MTV today. Very nicely filmed. It's not at all like what TVB described!! It's such a waste that they have banned it!
The first part seems to focus quite a lot on the ballet dancer. According to news, he is a top ballet dancer?
In terms of dancing, the best part is after the shot with Leslie wearing glasses (second time, not the first time in the MTV), where the dancer did a number of continuous 360 degrees full turns, until Leslie appears again. And the best turn was then when he held up one of his arms and the other one held at the back while slightly tilted his waist. Very smoothly and naturally presented.
The part that I think not as good (in terms of dancing) is when he slowly held up one of his legs. In terms of filming technique, that part should have been really good with that slow motion and close shot effect, however, I found that the dancer was a bit 'unnatural' (ie a bit stiff) and lack facial expression.
Now comes to the part where Leslie was standing in front of the dancer. To be honest, I think that part is the most artistic bit out of the whole MTV. I really cannot understand why people object to it. What's wrong with it? The dancer's arms moving on both sides does give the 'Swan' feel. Very artistically presented. Well done, Leslie! I like it!

To prove the point that the MTV does not have the so-call adult material, I have asked a number of my friends and colleagues to have a look at the MTV. I deliberately chose English people to view it, why? So that they will give fair views and opinions without bias. As they are not Leslie's fans and yet have not come across with any of Leslie's news either. To be even fairer, I have asked both men and women to give opinions. And have asked them one by one, so as to avoid them affecting each other's view.

Here is a brief summary of the conversation between myself and those being asked for opinion. I started off saying '......here is the MTV, filmed in Hong Kong. It has been banned by public media, as they think it contains adult material........' ha! At this point, almost all of them had the same reaction, eyes widely opened thinking of having some naughty stuff to look at. Then I continued saying '.......... after you look at the MTV, I want you to tell me if it is unsuitable for children. I mean, imagine you were the parents, whether you will stop the kids from watching....ok?'

Guess what the result is? All of them had similar reaction, they all feel surprised when the MTV finished, as they were expecting some so-call adult stuff and yet did not see any!! The conversation with each of them were close to more or less the same, summary as follows:

Me: '......right, that's it, so what do you think?.....'
Viewer: '......eh?....is that it?.....' (expecting naughty shots to come!)
Me: '....yes, that's it, so, do you think it contains adult material?......'
Viewer: '....no, not at all....' (looking puzzled why I said there is adult material, as if thinking that I was fooling them!)
Me: '.....so you think children can watch it? I mean like your own children, would you let them watch it?.....'
Viewer: '.....yeah, why not, if they can understand cantonese! haha!........'
Me: '.... do you feel any homosexual ideas from the MTV?......'
Viewer: '......no, ...... why do you say that?.......'
Me: '......like the part where the dancer has his head on Leslie's shoulder.....'
Viewer: (think for a while) '......emm....no, they didn't do anything there, did they?....so, no, don't think so..'
Mar 22, 2001 New CD Release (from Mingpao)
The new CD 'Forever' will be released in Hong Kong tomorrow. This release will include 3 new songs and nine old songs. A VCD with 8 MTVs will also be included in the package.
Mar 22, 2001 New CD Cover Photo (from Takungpao)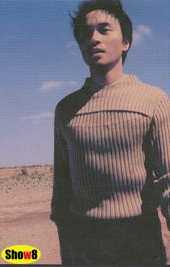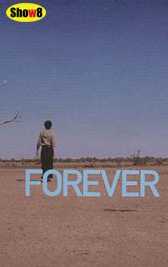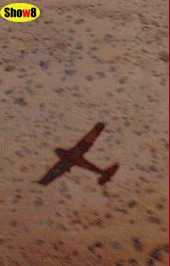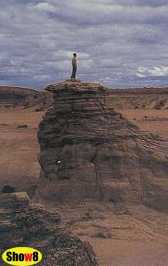 The new CD cover photo was taken early this year while Leslie went to Australia to film the MTV for the song 'Me'. The theme of the photo is 'Back to Nature'. The photos were taken by photographer Tao, with Cheung as the art consultant.
One of the shots was with Leslie standing alone on the big stone. To film that shot, Leslie has been standing on the stone for 2 hours. He joked and said, '.....standing so long there nearly turned myself into stone as well!......'. As it was an unforgettable event, Leslie has put that photo into this coming CD.
Remarks:
The photos look good! Leslie, did you really stand there for 2 hours??!! Around that time of the year, should be really hot in Australia! Esp the desert! Hot all the time!!!! It's actually quite dangerous to stand in the sun for long time!! Is it not possible to use special effects to do the photos? In that case, you don't have to stand like that!
Having said that, is that the famous 'Red Centre' in Australia? Uluru, Ayres Rock? If so, then I have been there before. Really nice place. Esp the colour change during sunset. How do you find the quality of the photo below? Good? Romantic? Impressed? heehee........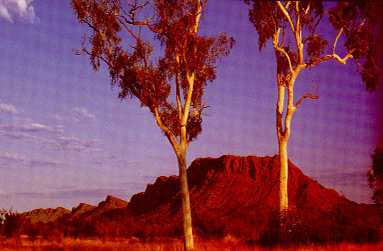 Mar 22, 2001 New Film With Anita Mui (from Show8, Mingpao)
Leslie will be filming the new film with Anita Mui some time in May this year.
Mar 23, 2001 Drama Under Consideration (from Show8)
Leslie is considering doing a drama with Anita Mui. The drama will be based on the film 'Rouge'.
Mar 30, 2001 Sarcasm in TVB program (from Mingpao, Stareast)
Last week in a TVB program "FM701" part 92, a character has been used sarcastically to reflect Leslie's image in his concert. This has aroused lots of Leslie's fans, who sent complaints to TVB.

The director of that program said he was only trying to reflect real life people's comments, both positive and negative. He claimed that there was no intention on insulting Leslie.

Leslie's agent Florence Chan found the program did have personal insult. She objected to the comments made in the program as Leslie has never forced people to attend his concerts. Besides, as the concert was well accepted world wide, that has already proved his success, other people are not in the position to make any negative comments.
Remarks:
It gave me a shock when I saw the news!
TVB, why are you doing that? Is that some kind of a joke?? Or revenge??!! Is it because of the MTV 'Dream'? If that's the case, it's you (TVB) who banned the MTV in the first place, that's why it's been released in Cable TV!
What TVB did only created a bad image to TVB itself!! Not Leslie! Like what Florence said, those who have attended the concert certainly can justify that it's of high quality!!