News
Apr 7, 2001 Leslie: ' Because I am famous! '
from The Sun from OrientalDaily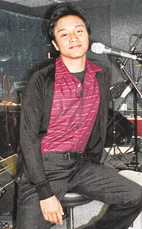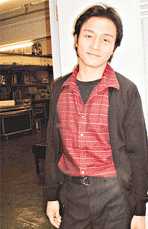 With regard to the TV series "FM701" reflecting Leslie's image in his concert in a sarcastic way, many Leslie's fans have made complaints and requested apology. Yesterday, Leslie expressed that he did not mind about that, he also said, "......it's not just me who have been wearing skirt, Tse, Jacky Cheung and Tony Leung all have been wearing skirt before..... TVB did that just because I am famous! As long as I feel happy and satisfied in my mind, I will still wear skirt and have long hair in my coming concert. For those who don't like it, don't come........"

Leslie continued saying, "....... I don't care what people say, I only aim at doing my best for the concert......." He is now doing 300 sit ups each day to keep fit.

As no cameras are allowed, everyone will be given a photo at the entrance.
Remarks:
Good luck! Look forward to seeing your performance next week!
Will always stand on your side and support you!!
Apr 8, 2001 Broadcast in UK, 'Temptress Moon'
from BBC UK


The film 'Temptress Moon' will be broadcast in UK's major channel BBC Knowledge on 10 April (Tues), 10:30pm (UK GMT time), ie Hong Kong time 11 April (Wed), 5:30am (7 hours time difference). The film will be in mandarin with English subtitles. For details, please refer to the following sites.

Film Time:
http://www.bbc.co.uk/cgi-bin/whatson/day_list_search.cgi?SERVICE_PREFIX=bkuk&DAY=Tuesday
or
http://www.bbc.co.uk/cgi-bin/whatson/prog_parse.cgi?FILENAME=20010410/20010410_2235_bkuk_4025053_110

Film Description:
http://www.bbc.co.uk/knowledge/kino/index.shtml
Remarks:
Hey Leslie! See! You are not just popular in Hong Kong or Asia! But also in United Kingdom! Happy? heehee.....
Ignore that TVB! Those people don't know what's meant by real art! Don't you think BBC in UK is just as good? Market just as big, if not even bigger? heehee......
The only thing is, I will have just arrived Hong Kong when the film starts!! Luckily I have got that VCD at home, so didn't miss out anything! heehee......
Apr 8, 2001 Might Leave UMG (from Show8)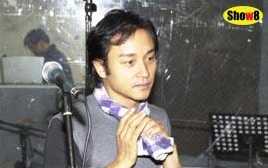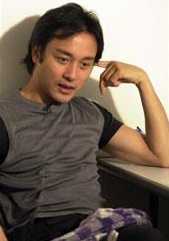 Leslie has been busy preparing for his concert recently. UMG, Chan Siu Po visited Leslie. Through their chit chat, Leslie has expressed his views upon his future plans.

Chan said that Leslie does not like to be interviewed, and that might cause some problems to UMG. Leslie's intention is to do stage drama, and get satisfaction from audience's immediate reaction. When mentioned about whether Leslie is happy and satisfied with his current job, Chan said that Leslie's happiness is only superficial, however, as to his real mind, Chan refused to give comments.

Chan also said, after the concert in April and his film with Anita Mui, Leslie will take a long holiday during which he will plan what he wants to do next. This is because Leslie does not have to worry about his finance, so he can do whatever he likes. Also, Leslie does not like to be commented by people, so he would like to use the holiday to think clearly as to whether he will stay in the entertainment field.

Chan said Leslie still has got contract with UMG, and he knows that Leslie is a respectable person, so UMG has got confidence upon him. However, UMG will always respect Leslie's final decision.
Remarks:
Stage drama? Sounds good to me!
However, I hope you are not thinking of doing back stage type work!!!!
Apr 29, 2001 HK Film Award
(from Mingpao)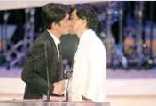 (from Mingpao)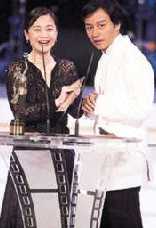 from The Sun


Leslie attended the HK Film Award Ceremony on 29 April as special guest. He presented 'The Best Male Actor' prize.